Google announced that it has pushed the final version of Android 8 Oreo out to the Android Open Source Project, the underlying software that the Android loaded on smartphones and other devices is built on. Google's Pixel and Nexus handsets will also soon see the update, with beta programme participants receiving it first.
Sameer Samat, VP of product management for Android and Google Play, described the operating system as "smarter, faster and more powerful than ever"."It comes with new features like picture-in-picture and Autofill to help you navigate tasks seamlessly.
Plus, it's got stronger security protections and speed improvements that keep you safe and moving at lightspeed. When you're on your next adventure, Android Oreo is the superhero to have by your side (or in your pocket!)," he wrote in a blog post.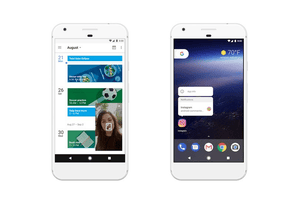 The main focus of Android Oreo is on battery life, speed and security, with greater control of apps the primary feature. Following on from the changes made by first Android 6 Marshmallow and Android 7 Nougat, Google is slowly moving Android in the direction of its rival Apple's iOS with greater restrictions on what an app can and cannot do in the background.
Partly these increased restrictions have prolonged battery life under the "doze" feature, which puts unused apps to sleep when the phone is not being used, waking them up on demand. The promise is longer battery life without the need to uninstall apps or change usage behaviour, with Android automatically preventing apps from draining the phone's battery in the background.
At the same time the restrictions placed on background apps should also reduce the performance demand on the device, speeding up operation. Google said that Android Oreo boots up twice as fast as Nougat on the company's Pixel devices.
While only minor visual tweaks have been made within Android Oreo, at least on Google's Pixel devices, the company has added notification "dots", which flags events or messages for users, and new, richer notifications that can reflect album art for music apps, for instance. Some notifications can also be snoozed to come back at a more convenient time.
A new universal picture-in-picture mode, that allows a video to be played over the top of other apps in a floating window, has also been built into Android. Manufacturers such as Samsung and LG have modified Android to include such a feature for years in their smartphones and tablets.
Android Oreo will also introduce a universal auto-fill system, which will allow password managers and other apps to directly fill login dialogues and other text boxes without the need to resort to accessibility features. Guardian