The entire Russian banking system is at a standstill nationwide after  the Internet Service Provider ISP Infotel, used for banking communication with the Russian Central Bank is down. the ISP, is suspected to have been hacked by a pro-Ukraine group.
With Infotel taken down and its networking equipment physically fried with kinetic cyber attacks, inter-bank transactions are having to be done manually in Russia. Infotel network is reported to have been down for 31 hours and counting.
Kinetic Cyber refers to a class of cyber attacks that can cause direct or indirect physical damage, injury or death solely though the exploitation of vulnerable information systems and processes.
 Infotel is used to run the Automated System of Electronic Interaction (ASEI) for the Central Bank of Russia and 400 clients, including 100 banks.
Cyber.Anarchy.Squad appears to have taken credit. The group posted Infotel's full internal client list – 100 out of 400 are banks, the rest are credit institutions, car dealers, and of course the Russian Central Bank. The group says the entire infrastructure has been destroyed.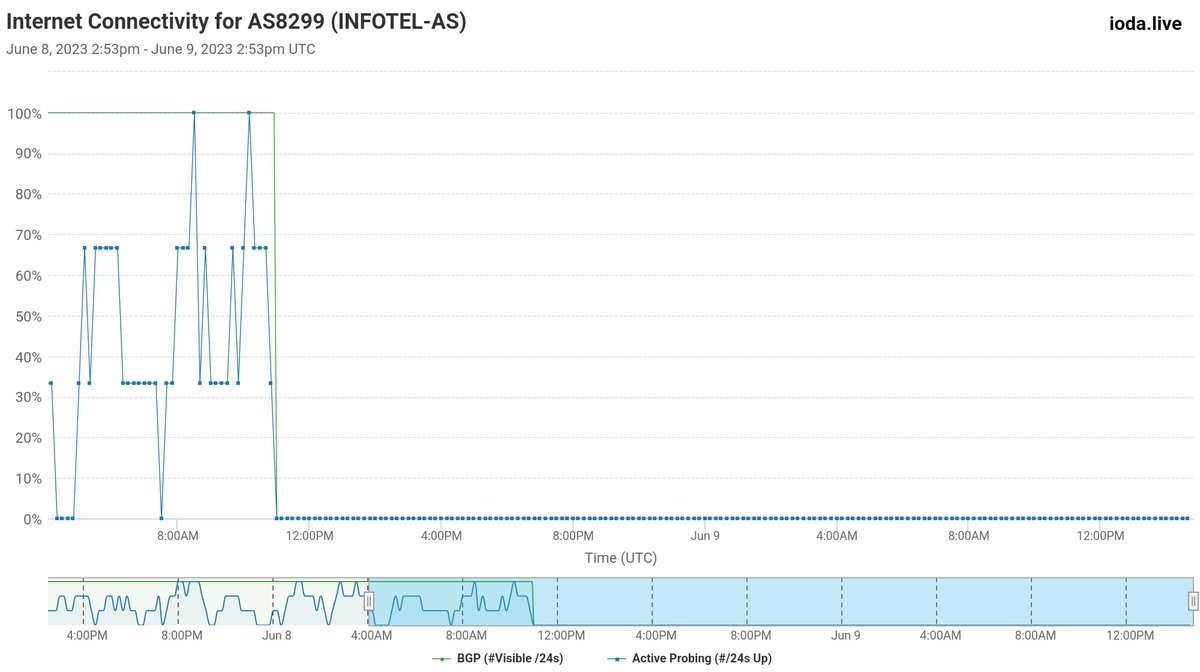 Infotel released a message on their site. Some of their equipment was physically fried as a result of the cyber attack. "Dear partners! We would like to inform you that as a result of a massive hacker attack on the network of Infotel JSC, some of the network equipment was damaged. At the moment repair work is being carried out. We will inform you when the work is complete. We hope for your understanding and further cooperation."