Jack Ma's Succession Plan Offers An Important Lesson In Leadership
Chinese entrepreneur Jack Ma shared an important lesson in leadership when he decided to step down as chairman of Alibaba, the e-commerce company he created.
The tech titan revealed Monday that he has started the process of "passing the Alibaba torch" to current chief executive officer Daniel Zhang, who is due to take over as chairman of the board in one year's time — on Sept. 10, 2019.
Ma said the handover, which coincides with Alibaba's 20th anniversary, had been a decade in the planning and has helped shape Alibaba into the multibillion-dollar e-commerce giant it is today.
"I have put a lot of thought and preparation into this succession plan for ten years," Ma wrote in a letter to Alibaba customers and shareholders. "This transition demonstrates that Alibaba has stepped up to the next level of corporate governance."
The 54-year-old went on to say that it would be vital to the continued growth of the business when he ultimately steps down from the board of directors in 2020.
"When Alibaba was founded in 1999, our goal was to build a company that could make China and the world proud and one that could cross three centuries to last 102 years," he wrote.
"However, we all knew that no one could stay with the company for 102 years. A sustainable Alibaba would have to be built on sound governance, culture-centric philosophy, and consistency in developing talent," he said, adding that "no company can rely solely on its founders."
Ma also said that due to limitations of ability and energy, "no one can shoulder the responsibilities of chairman and CEO forever."
View image on Twitter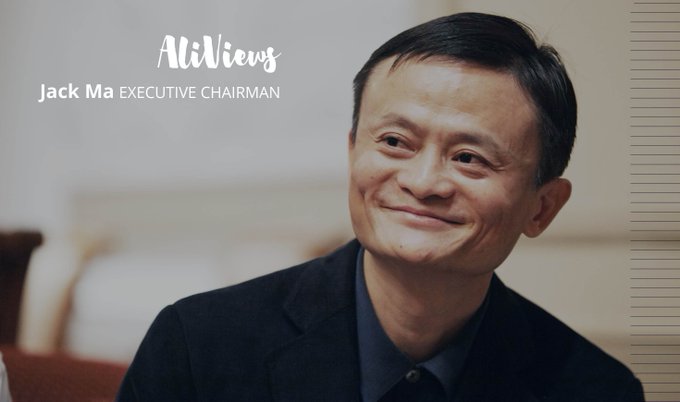 Alibaba Announces Executive Chairman Succession Plan: CEO Daniel Zhang will succeed Jack Ma as Chairman of the Board one year from today. Jack will serve out his full board term and remain a lifelong member of Alibaba Partnership. Read letter from Jack Ma: 
http://

bit.ly/2NwWttG

 
Ma has been preparing his 46-year-old protege for several years, setting the wheels in motion in 2013 when he appointed Zhang to succeed him as CEO.
In the five years since, Ma said he had observed Zhang demonstrate continued commitment to the company and prove his abilities by managing 13 consecutive quarters of "consistent and sustainable growth."
"His analytical mind is unparalleled, he holds dear our mission and vision, he embraces responsibility with passion, and he has the guts to innovate and test creative business models," he wrote.
Ma's commitment to legacy planning likely stems from his early career as an English teacher in his hometown of Hangzhou, China.
"The teacher in me feels extremely proud of our team, our leadership and our unique mission-driven culture, as well as the fact that we continue to develop exceptional business leaders and professional talent like Daniel Zhang," Ma wrote.
"Teachers always want their students to exceed them, so the responsible thing to do for me and the company to do is to let younger, more talented people take over in leadership roles so that they inherit our mission 'to make it easy to do business anywhere,'" he wrote.
Ma was not explicit about his plans as he announced he will step back from Alibaba, but he indicated his intentions to focus more time on philanthropy in education and encouraging leadership among entrepreneurs, young people and women.
"I still have lots of dreams to pursue," he wrote. "Those who know me know that I do not like to sit idle. I plan on continuing my role as the founding partner in the Alibaba Partnership and contribute to the work of the partnership.
"I also want to return to education, which excites me with so much blessing because this is what I love to do. The world is big, and I am still young, so I want to try new things — because what if new dreams can be realized?!"
cnbc